Tales of woe and wonder to and from the Mediterranean
Thursday Left LA. Human Female had the cab drive to FedEx in hopes of getting a rogue dress. Successful and stressful. Got to LAX, had trouble with acquiring our boarding passes, mine actually. Oddly, in the end Human Female's layover boarding pass was rescinded and I got mine. Odd. The plane had 2 floors, always cool, not sure why, but it makes it feel like I'm in a flying house of some Baba Yaga shit. While flying it became Friday…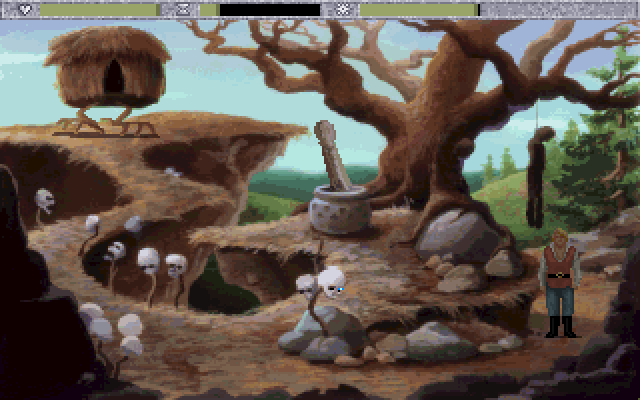 Friday Landed in Frankfurt. That airport is a byzantine bitch to get around. Trams, crossovers, tunnels, and germans. There was no gate for our flight for hours, and we needed to get milady's boarding pass at the game, so stress mounted as we decided to brave crossing out into the land to get some food. She got bratwurst, I got a veggie sandwich. Eventually our gate appeared, we redid security, breezed through an empty customs station and got the boarding pass. Then the flight was delayed.
Finally landed in Ibiza! Robyn was in the waiting area, and we could actually see her from the baggage carousel. Waited forever for luggage, until Robyn clued us in that non-EU have a separate place. Great. Got it, said hi to Robyn, maneuvered onward to the parking lot, a bit later than planned, and got the shuttle to our car rental place. Papers were signed, hands were shook, and keys were grabbed. Human Female, the stick shift neophyte, was undeterred and refused to stall as we bumped and grinded our (wrong) way, with Robyn handling the stick shift for anything past first gear as we approached roundabouts and certain death. Gas was acquired and then we went looking for our Villa, only hours late.
Our map to the villa was more like a child's treasure map than a cartographical exercise in precision. Landmarks such as "trash cans" and "pet center" were like One Eye'd Willie's breadcrumbs, as we realized, like most of Europe, who the fuck would want to label what road your on? Eventually, we saw the fabled pet center of Ibiza and ran into our realtor, escorting us through more unnamed roads to our new Spanish abode. A 15 year old dog attempted to commit suicide under the car, no under Robyn's control, but avoided euthanasia.
The house was rad. Lots of big spaces, free soda and fruit, and really salty tap water. Good thing we got some nibbles at the gas station. We dipped feet in the pool, refreshing. Then the girls did girl stuff with our other tenants who had arrived earlier and were staying at the Bride and Groom's double Villa abode, on another unnamed road. It grew dark. After more girl talk, I decided it was time to drink whisky witch Human Female had got duty free. Blackouts and sleepins.
Saturday We awoke, some more hungover than others. It was time to visit the double villa. We got in the car and drove, the streets a little more populated than the night before. A congested traffic circle dropped the pretense of yields and made for stop-and-go, or in our case, stall-stall-stall. Seven stalls later, we lurched on, Human Female's confidence shaken. We got lost. We pulled into a field for practice. Robyn took the wheel.
We got slightly unlost by hunger; following vague signs that said 'restaurant', Spanish for restaurant. We zigged and zagged and ended up at at a resort and got food, made calls and found by some devine providence, this hotel was the only landmark near the the unnamed street. We drove back and Ms. Grey found us and led us to the festivities. We saw people hit a tree and pushed their car off a baby cliff. We dipped in the pool, I read Nazi Literature in the Americas and dangled my feet in the water. The Groom's child came and Human Female gave him a boat tour. I was the library of only one book. Eventually we left and headed to the main city. Other people drove.
We ate in the city and I had a puffed goat cheese pastry dipped in honey, thyme and rosemary. It was not ungood. Some other items happened, of little interest. Groceries, etc.
Sunday Wedding day. We woke up early and went to a tiny beach. RETROFIT NAME OF BEACH HERE. It was rocky and a little cold, but we braved it and got a little wet, then went to a cafe and got beer and coffee. There was a cool dog who did laps in the ocean. I saw some boobs.

We returned to our vila. We primped and prepped. I put on clothing the Human Female deemed worthy of judgment. The crocs were abandoned. Palmade was applied to my hair. We got to the wedding, early. The wedding happened, it was brief and emotionally and pretty great. We got free towels and candy that I liked a lot. We ate dinner and danced. A Lady Gaga song was played and it was embarrassing and funny for reasons that I won't go into, though I won't forget. I met the girl that was in Eats Tapes. That was pretty cool.


We drank a lot and stayed up late. We finally left around I'd say 3. SUsyn decided to stay and sleep on the couch, maybe have a sandwich. Libby had taken the fewest libations and could drive stick, so we piled into the car and quickly found
ourselves
at
a
DUI
checkpoint.
Panic, breathing, blowing, cop cussing, and Tijuana Spanish prevailed, and we drove away after paying a fine. The cops actually drove away before us and told us to wait a little while longer. Surreal. We got home (5am) thanks to g_d and gps (g_s?). I was a slight, unsung hero, who went back to the car to doublecheck things, and turned off the dome light. No dead car battery. your welcome. Did I mentioned I was near useless most of the trip?
Monday We woke up late and it was overcast. We lurched to a designated spot and got pizza/pasta and were introduced to the belch-y joys of garlic aloi. It was overcast. The wedding group materialized. We said farewell to Susyn, handing her here bag, and driving her, 6 people in the car, to the taxi stop, but not before running a red light in front of the police who simply shook their heads. Oh, also, we realized the Bride's father had hit our car, with a sizable dent on the passenger's side. Good thing we got the insurance. We went to town as a rowdy group, and walked through the fortress and got yummy potatoes. SBK/HF slipped on the steps, I caught her. Someone said I was her knight in white crocs.

We went back to couple's dual-villa and ate pasta and talked about the dark net. 4yo Cairo gave a speech, that showcased the wrong usage of the simple conjunction 'but' can be very charming. Something along the lines of "I'm really glad we are all here for dinner….BUT….I love you guys." Charming. We went home. We slept.
Tuesday The fabled beach day. We went to the beach that is pretty much the southern tip, near a restaurant called the Jockey Club. I read books, talked to the Bride's stepmother about Germany Grammer (or was that the day before?) and books and the band Sparks. Female helped the littlest sister with her faux-sand mermaid burial, bringing the endeavor to an end, when she embellished the tail with seaweed. The eight year old squealed as the teeming insects emerged from the damp greenery and flailed in the sand. So they went swimming, with a HF's snorkel, until they say a jellyfish, tentacles dangling, and decided cartwheels may be better. We got lunch, paid too much, then got beer with lots of salty olives and chatted with the guests. I read a book in the water and was told the book shark might get me. It didn't.


We went home and got ready to go to the nightclub Pacha. Groom or Bride's father, a little unsure, had the swagger and sway to get us in, it seemed. We got there, met at another nightclub on the beach and then were ushered to Pacha's VIP backdoor and escorted to our own little space for Flower Power night. 50-60's rock, soul, etc. SBK was in heaven, it was like driving in the car with her, but without her jiggling with the radio settings. We left early with Ms. Grey and the 19 year old secret canadian artist. Both were on the same early flight. We drove to the house, it was late. No taxi could find us. We brokered a deal and Grey gave the Human Female a last minute stick shift initiation as we drove to the airport, which was pretty close. We made it! We made it back! SBK was, is, and always will be amazing. We slept.
Wednesday Our last real day, we vacated the house and made it to the car rental place, with nary a stall. The insurance covered the damage, and we went to our hotel, on the end of what is likely the biggest stretch of beach on the island. We got lunch, souvenirs, beer, and walked the length of the beach, feet in the water, looking at jetskis and boobs, and naked little people. The water was warm, my crocs steady in the surf. The Bride rang one more time with free tickets to the Swedish House Mafia, which was on that very beach. We went back, drank, showered, read, napped, and walked. Got our VIP and drink tickets and listened to beats drop and watched magnesium burn.


The bride and groom left, they had an earlier flight than us. We stayed with the parents for a bit, and then left for one more massive dinner. Paella (vegetarian) and garlic aloi and lots of red wine, and something like anise or ouzo. We cabbed home and slept one last time.
Thursday 22 hours of travel, but somewhat unremarkable, to return to LAX and home.